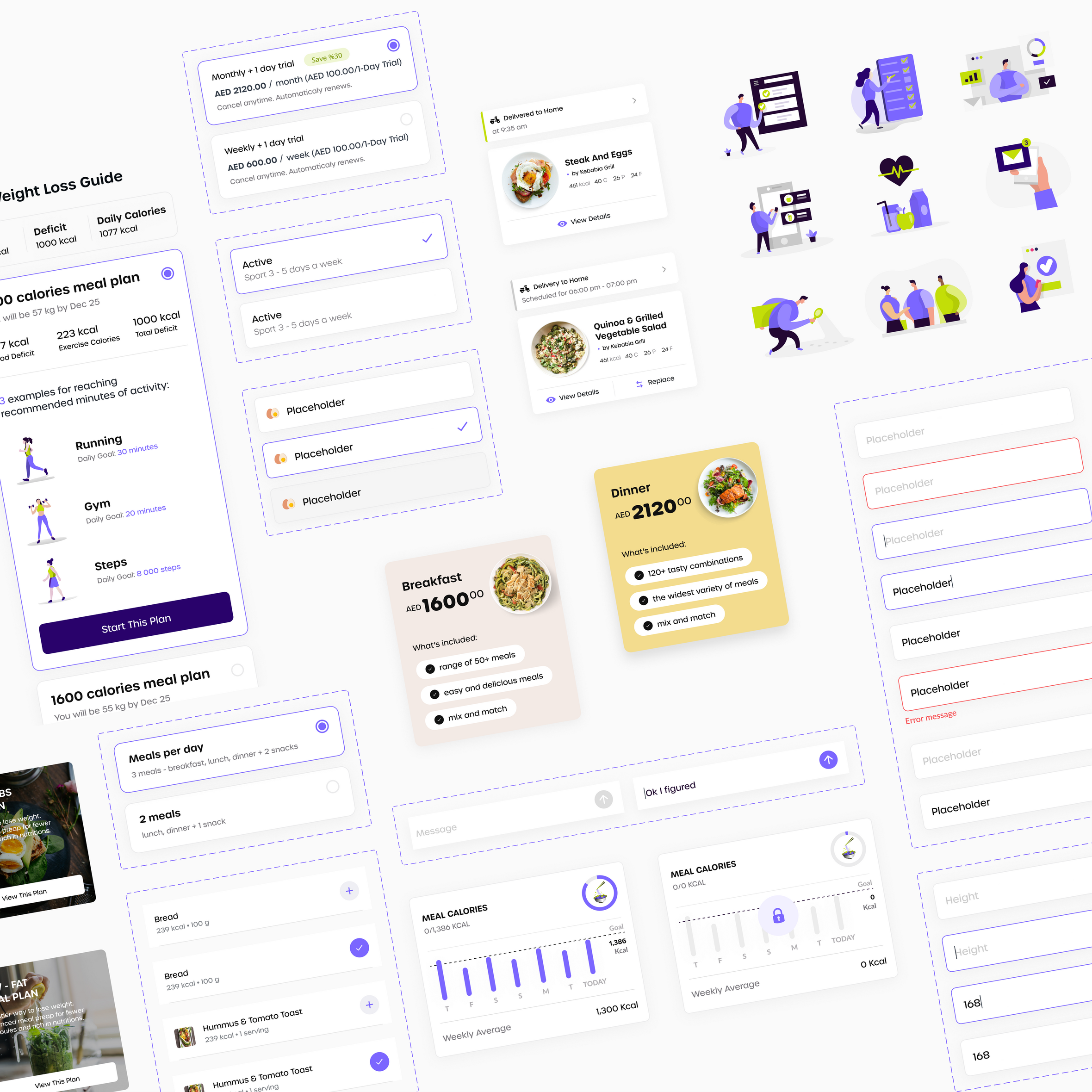 Healthy meal subscription app that won Red Dot Award 🔴
Take a look at the design of the Countd app. The user interface features a straightforward design characterized by a clear structure. It uses a reduced color scheme, highlights important values, and presents the menu suggestions with real photos to make the decision easier.

Healthy meal subscription app

Countd 's main idea is to deliver meal plans that are personalized for every customer based on their sports activity and fitness goals. We helped them form a product vision, build all user flows, design a mobile app, and help to launch it. As a result – the first-ever personalized meal plans delivery service that is two taps away from you.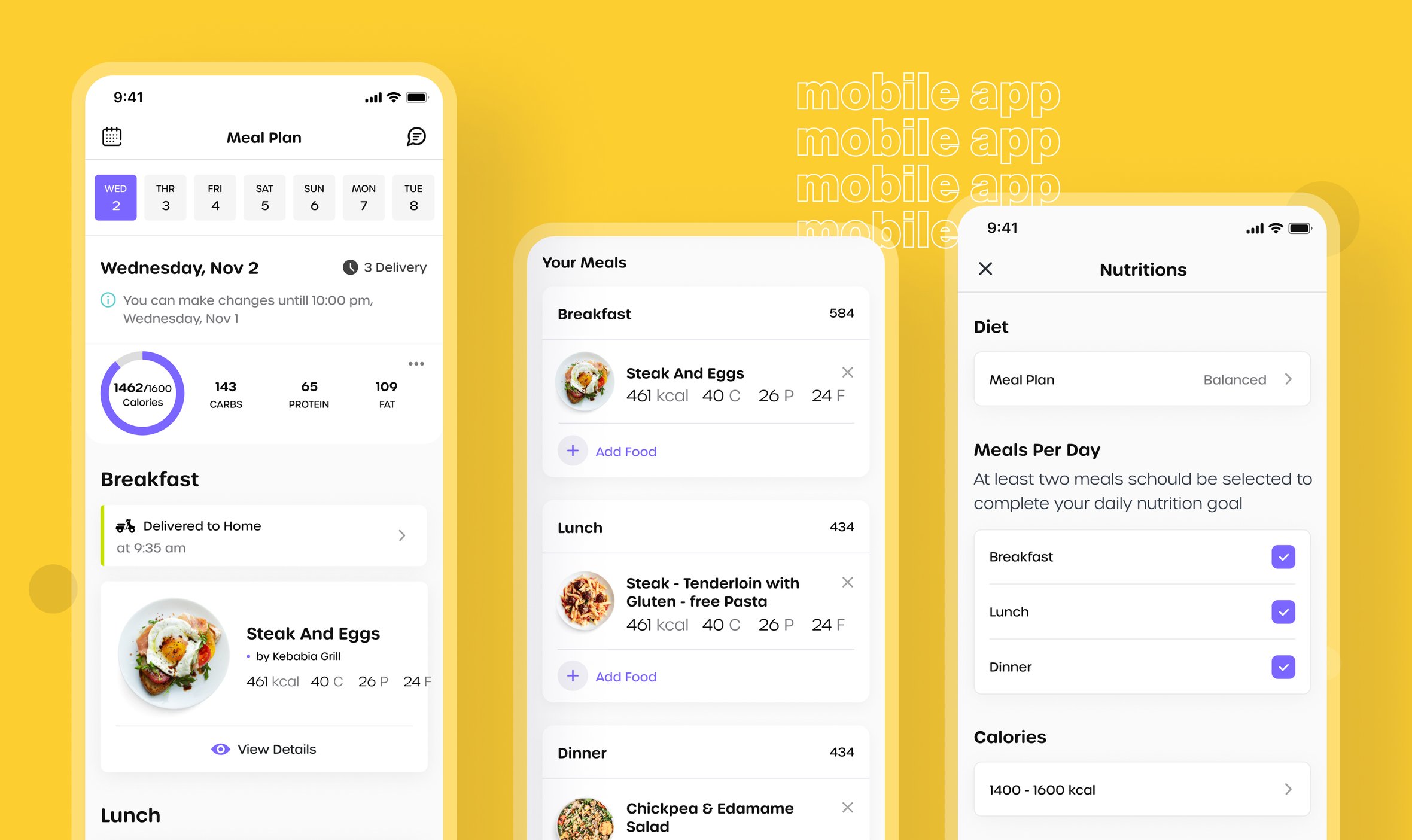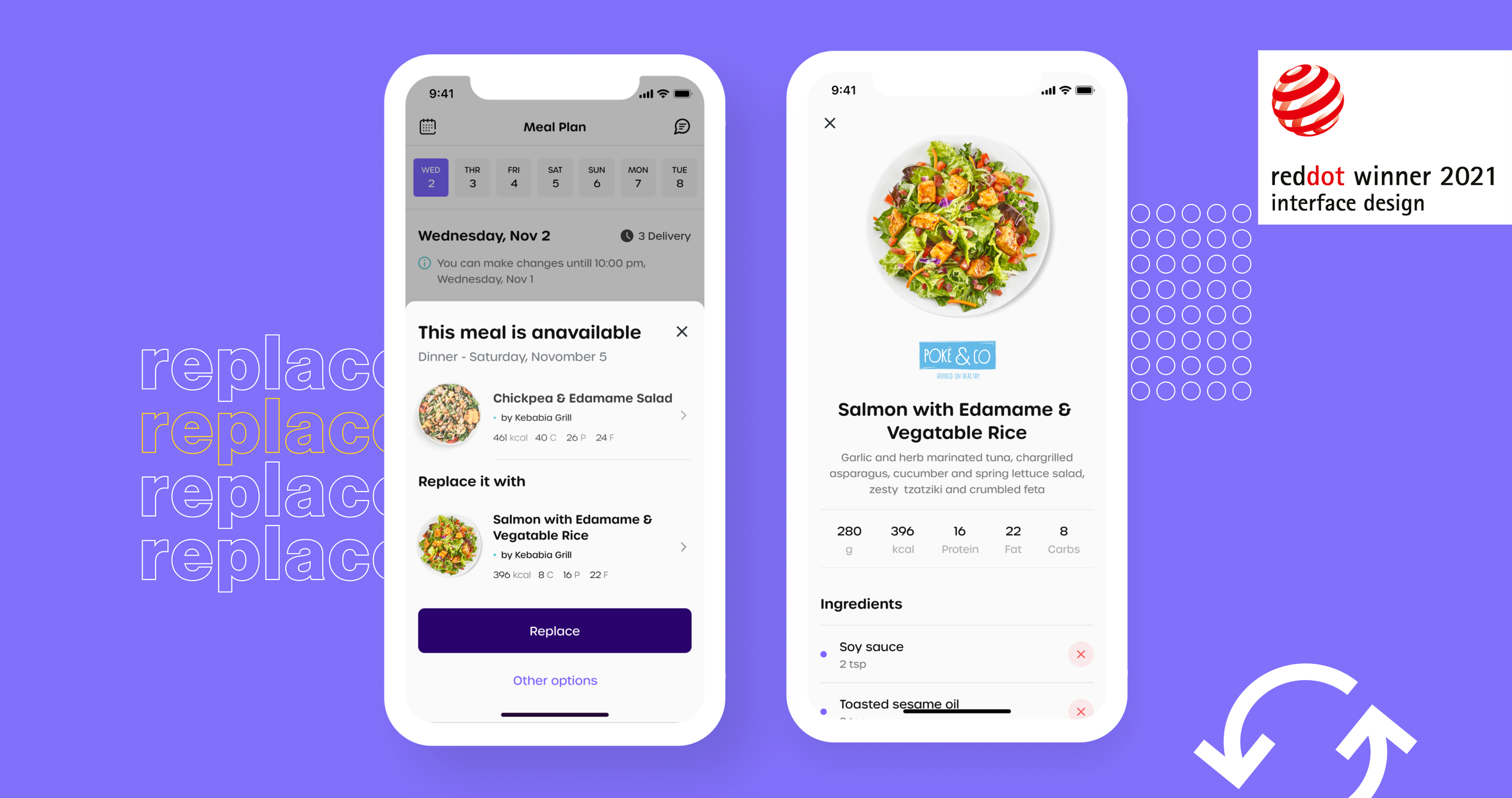 Onboarding

To suggest meal plans, Countd needs to know some basics about the customer – delivery location, activity level, fitness goals, food allergies, and meal preferences. To get all of it, we designed a seamless onboarding flow.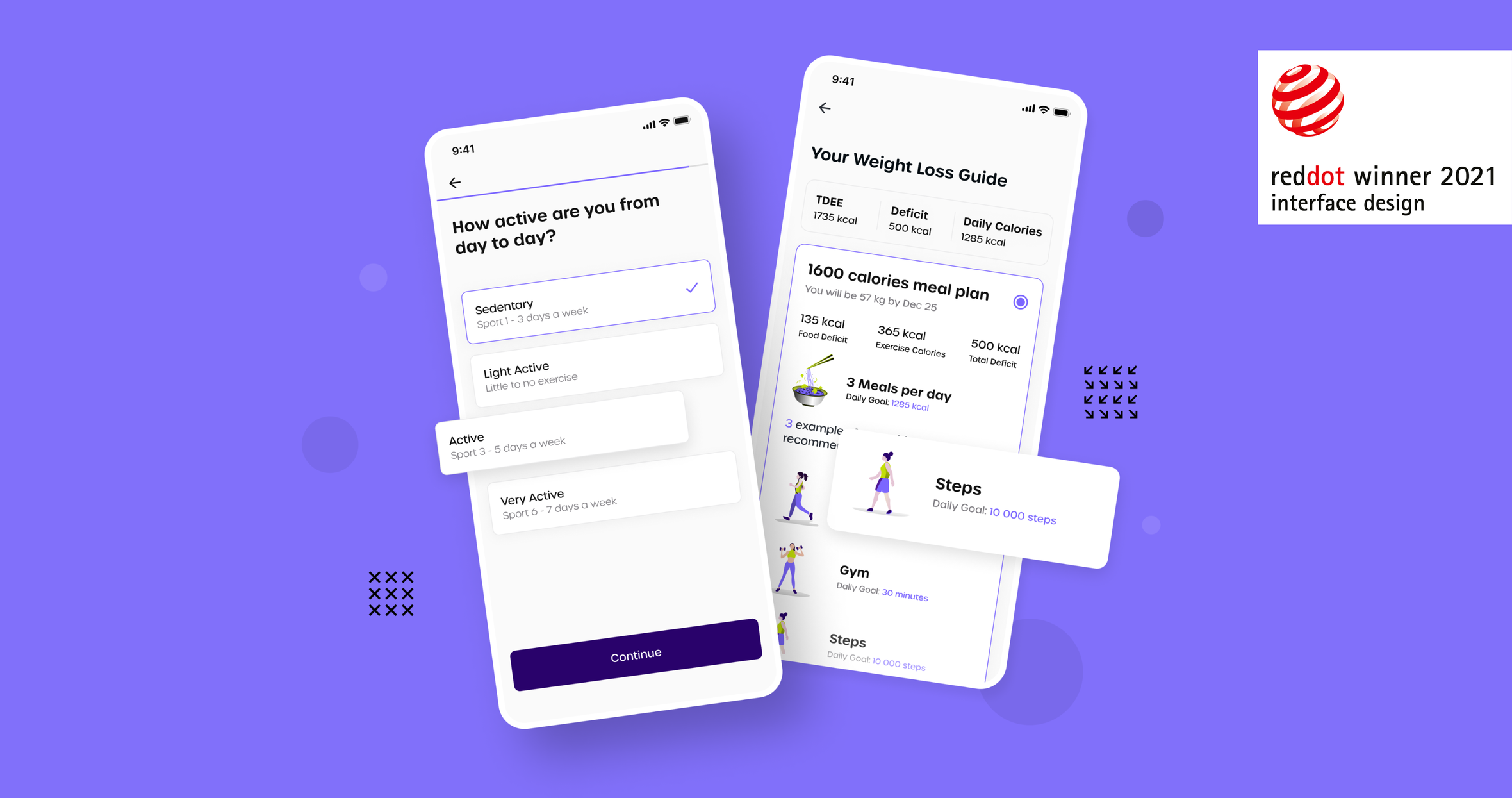 Customizable meals and seamless order experience.

Besides that, all meal plans are crafted for every user Countd also gives users the ability to select meals from available options, manage delivery time and location, and even change ingredients. Everything in a few taps on your mobile device.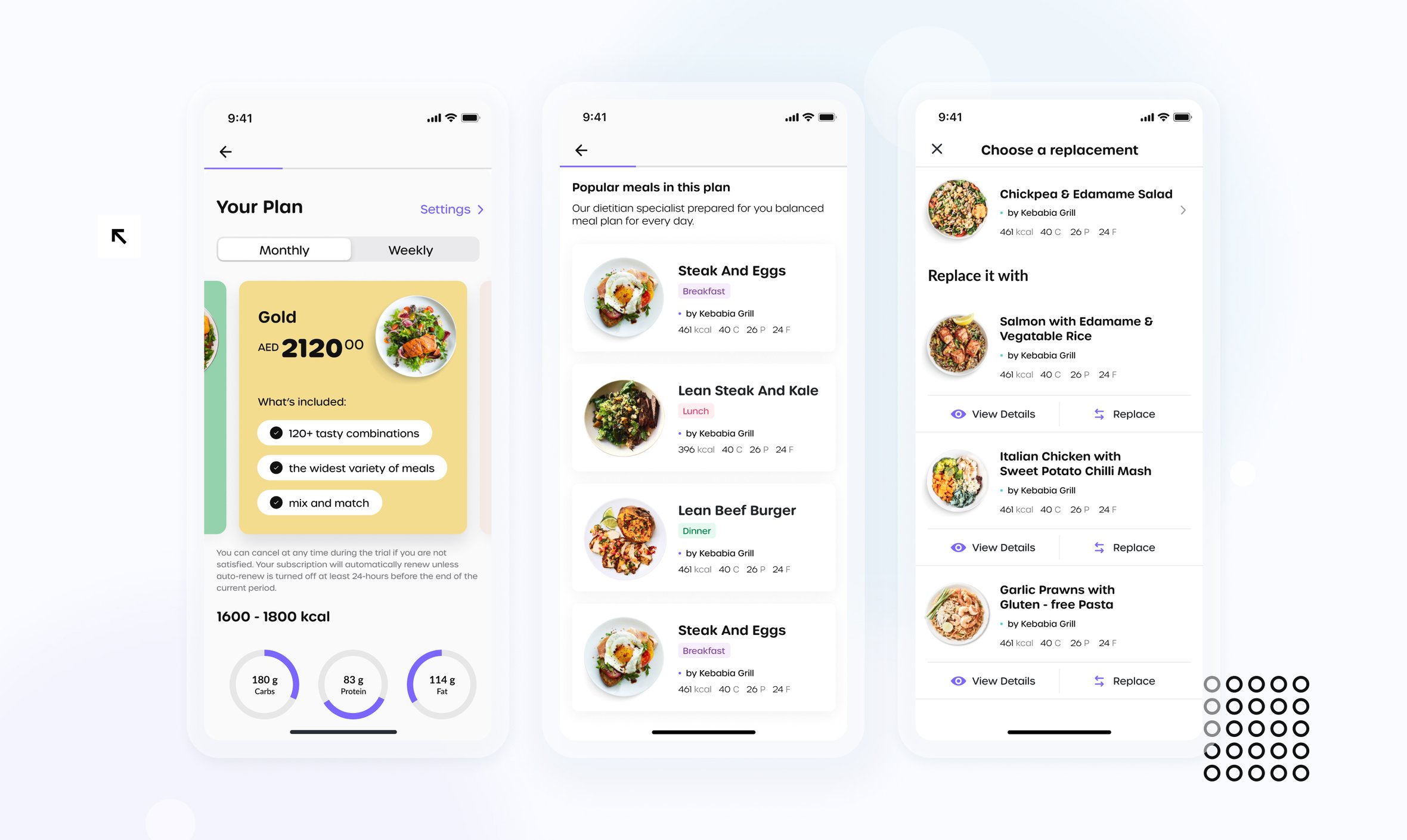 Design System
To make the platform brand consistent, we created a design system that makes all designs compatible. Having this design language for Countd means that all future products and features are going to be consistent.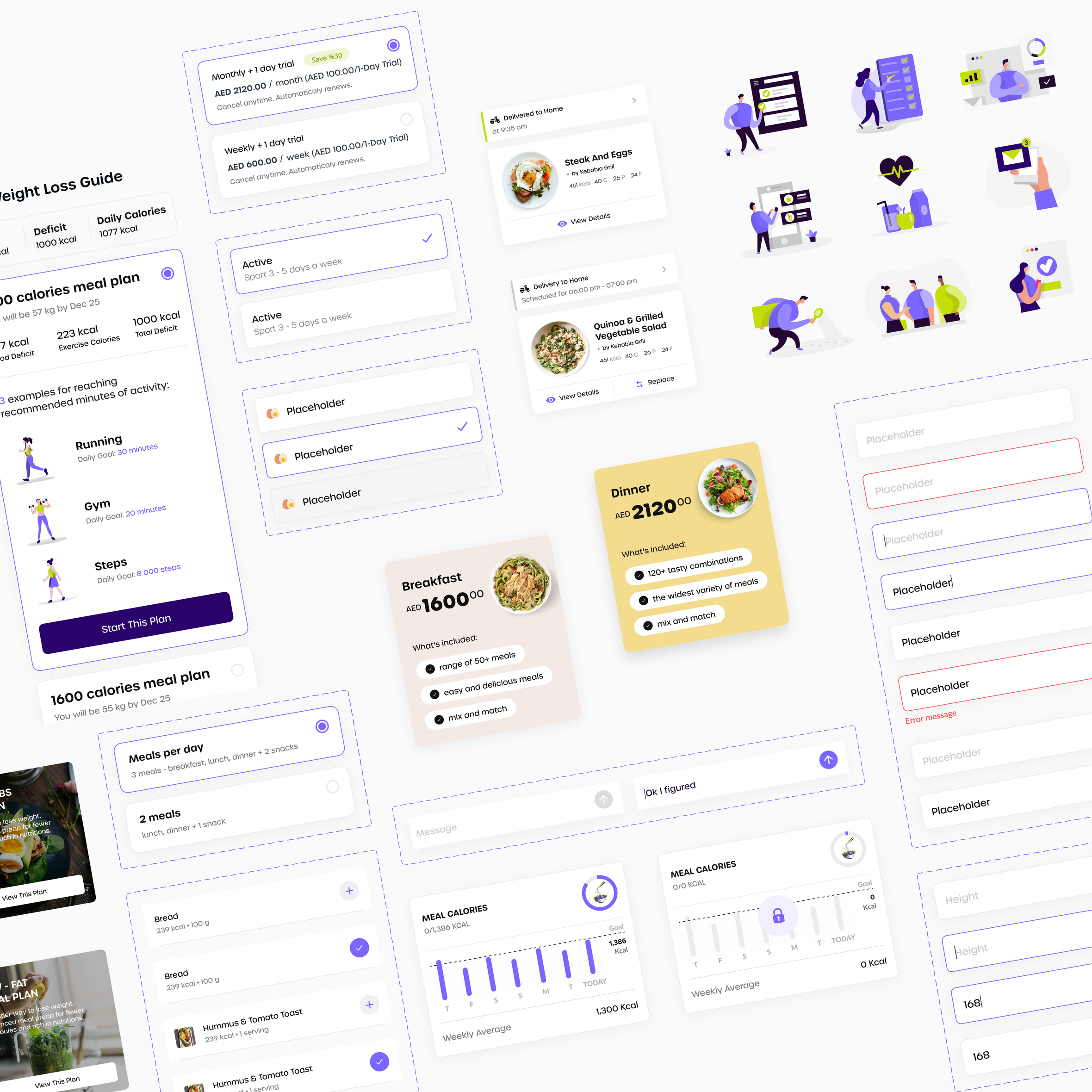 Keeps you in shape
We designed the application to count all calories that users eat and compare them to all calories that users burn. This way app can compare calorie intake with exercises and help users be in the shape they wanted to be.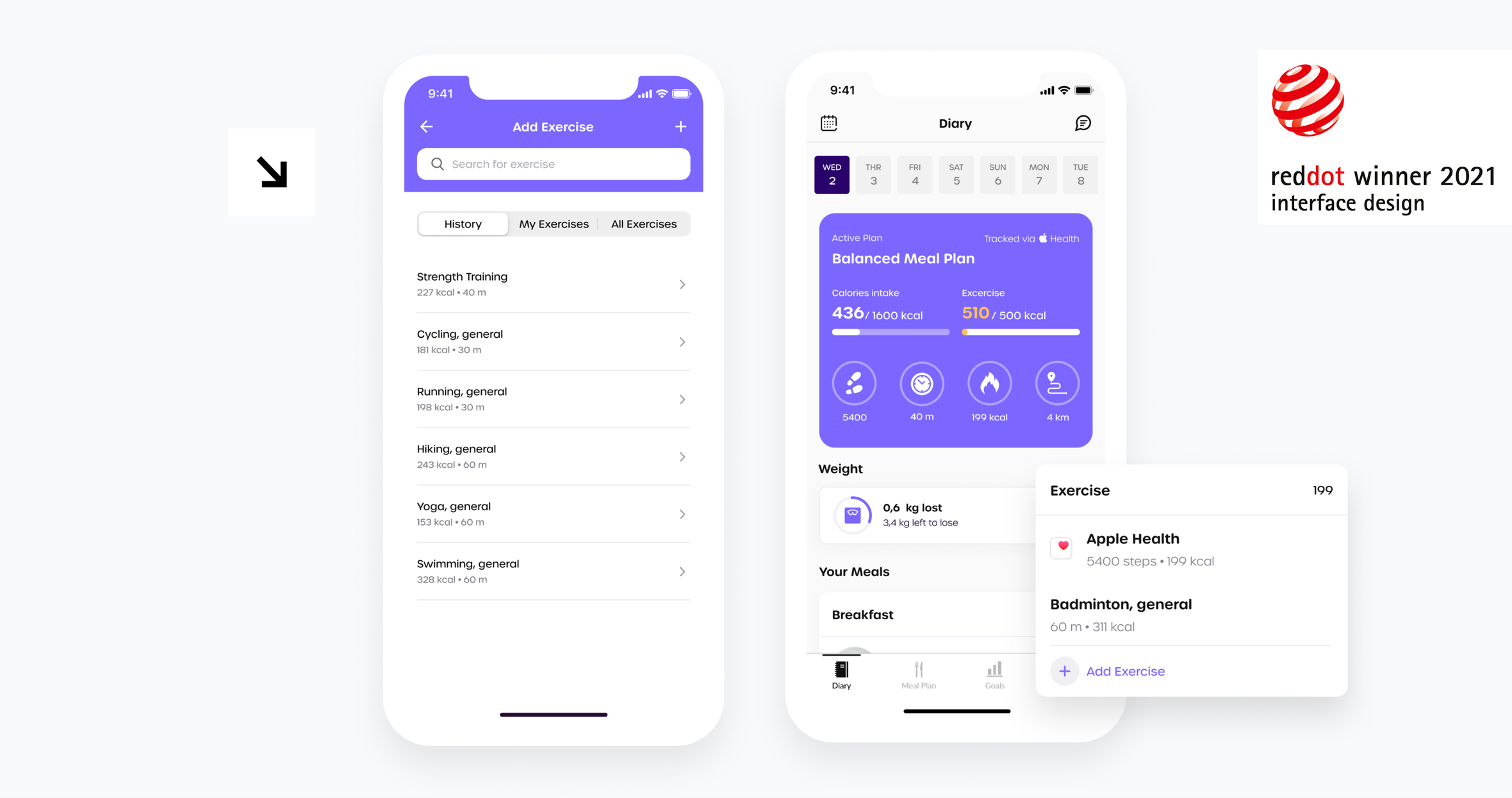 Account, Payments, Support, and Referrals